In May, 2017 Brave introduced the first digital advertising platform based on the blockchain  (for more on Brave click here). Since that time there have been many other ICOs launched for projects in the same advertising market.  Here are four of the latest to join the party.
Shping Digital Advertising & Marketing Platform

Shping is a global dApp based on the Ethereum blockchain that aims to connect real-world products with the blockchain in order to give consumers access to product information that will aid them in their purchasing decisions and incentivize buyers to engage with marketing material. They will accomplish this by allowing users to scan product barcodes with their phones, thereby receiving instant access to all relevant product information such as the product's country of origin, authenticity, product recalls and ingredients, as well as user reviews.
Product suppliers will also have the option to reward consumers with Shping coins for engaging with their video advertisements, as a way of improving the consumer's interest in purchasing the product. Consumers can also opt to be sent product updates and specials from that manufacturer. Retailers can also use this dApp to verify the authenticity of products. So as to provide consumers with up-to-date content, Shping has already formed a partnership with GS1, thereby gaining access to their National Product Catalogue. ICO dates February 22, 2018 – March 23, 2018.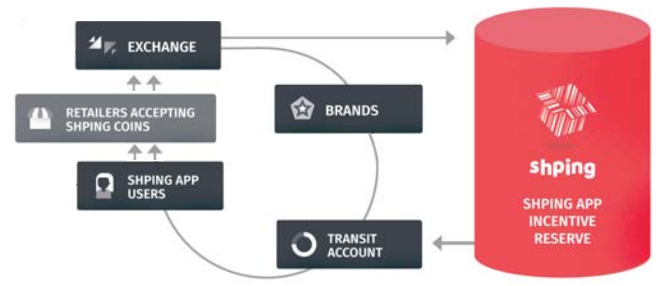 Website: https://tokensale.shping.com/
Whitepaper: https://tokensale.shping.com/assets/shping_coin_whitepaper.pdf
Thrive Peer-to-Peer Digital Advertising Platform

Thrive Labs (THRT) is a decentralized peer-to-peer digital advertising platform that aims to produce a marketplace for advertisers on its own blockchain. Thrive hopes to resolve issues for all of the main actors in the internet marketing chain. For instance, publishers will be charged lower fees than they are currently charged, and all ad space rules will be transparent and readily available to them. Furthermore, rather than launching banner and pop-up campaigns, advertisers will be able to reward platform users who visit and review their webpages.
Consumers will also be rewarded for sharing their information for advertising purposes, meaning that advertisers will have more control over where and how their brands are displayed. In this way, users will no longer be bombarded with irrelevant ads, and this will resolve the current system that is relatively expensive and often displays advertisements to the wrong target audiences or alongside negative images or content thereby creating negative brand associations for their product. ICO Dates: March 10, 2018 – April 4, 2018.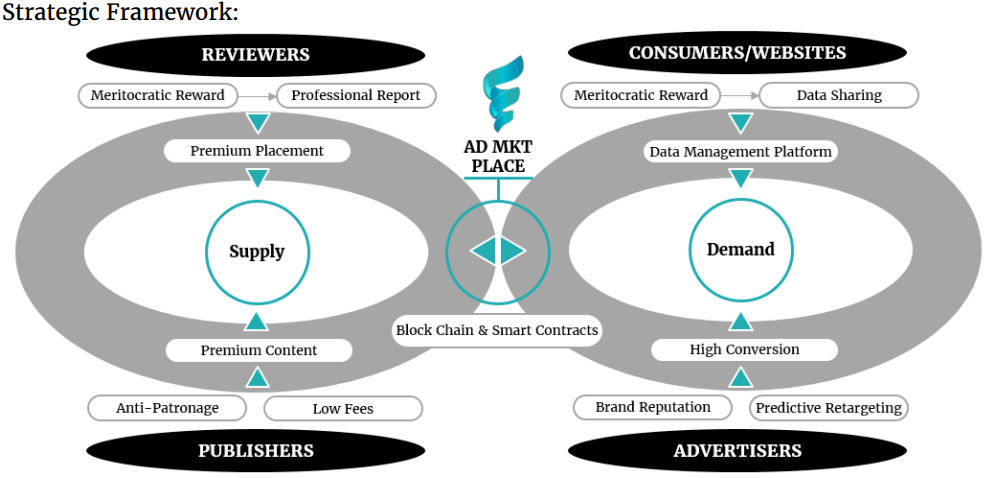 Website: https://ico.thrivelabs.io/
Whitepaper: https://ico.thrivelabs.io/documents/thrive_whitepaper.pdf
Jet8 Marketing Platform for Digital Advertising

Jet8 is a peer-to-peer marketing platform built on the Ethereum blockchain that incentivizes social media users to promote brands in exchange for JUMBO Coins. Firstly, Jet8 invites brands to design frames, themes and Geo- stickers to upload onto Jet8's platform. Platform users can then opt to review the designs in order to apply them to their social media content in exchange for JUMBO token rewards from the advertisers.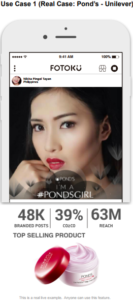 Users can then use their JUMBO coins to purchase brand products, or on-platform products and services. Jet8 is already operational in many cities across the globe with over 2 Million users having applied the creatives of over 40 blue chip companies to their social content, with over 280 Million views generated as a result. The purpose ICO is to transfer Jet8 onto the blockchain so as to increase transparency, transactions and reward mechanisms for all parties in its ecosystem. Marketers can also launch incentivized surveys on the platform.
ICO Dates: February 28, 2018 – March 14, 2018.
Website: https://jet8.io
Whitepaper: https://jet8.io/downloads/WHITEPAPER-JUMBO-v1.0.pdf
Retainly Marketing Rewards Platform

Retainly offers a decentralized autonomous loyalty reward platform called Collie that is based on the Ethereum Blockchain. Retainly offers merchants the opportunity to run their loyalty reward programs on Collie, thereby allowing their customers to redeem their loyalty points for Retainly's ERC20 RETN coin. In order to do so, the merchant must first purchase RETN from the platform. They can then determine the value of their points against RETN on their own terms. In turn, customers can redeem their points for RETN at any stage.
In this way, merchants will not have to worry about reminding customer about their reward points, and customers can either redeem their points at participating merchant vendors or exchange their RETN for cash, without needing to worry about using their points to purchase more products or that their points will expire. Merchants can also use the Collie platform as a tool to in put email lists and generate emails for subscribers. Merchant types can include Internet Businesses, Media Publishers, SaaS Products, E-Commerce and Alternative Fintech. Gas charges are included in the transfer fees. ICO Date: March, 26 2018 – April, 15, 2018.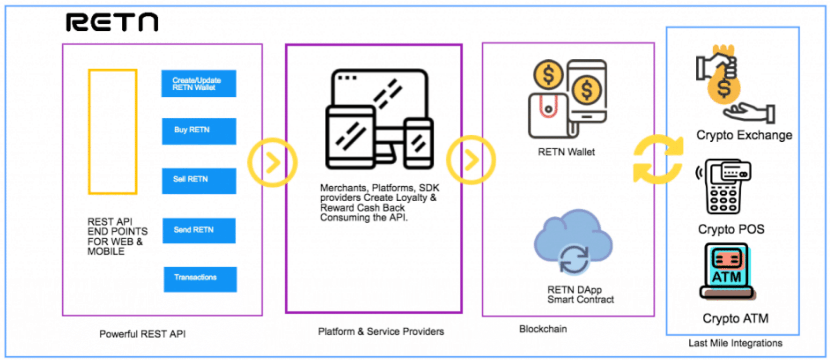 Website: https://retainly.co
Whitepaper: https://www.dropbox.com/s/26vmgblrwjnip7h/Retainly%20ICO%20Whitepaper-Final1.7.pdf?dl=0