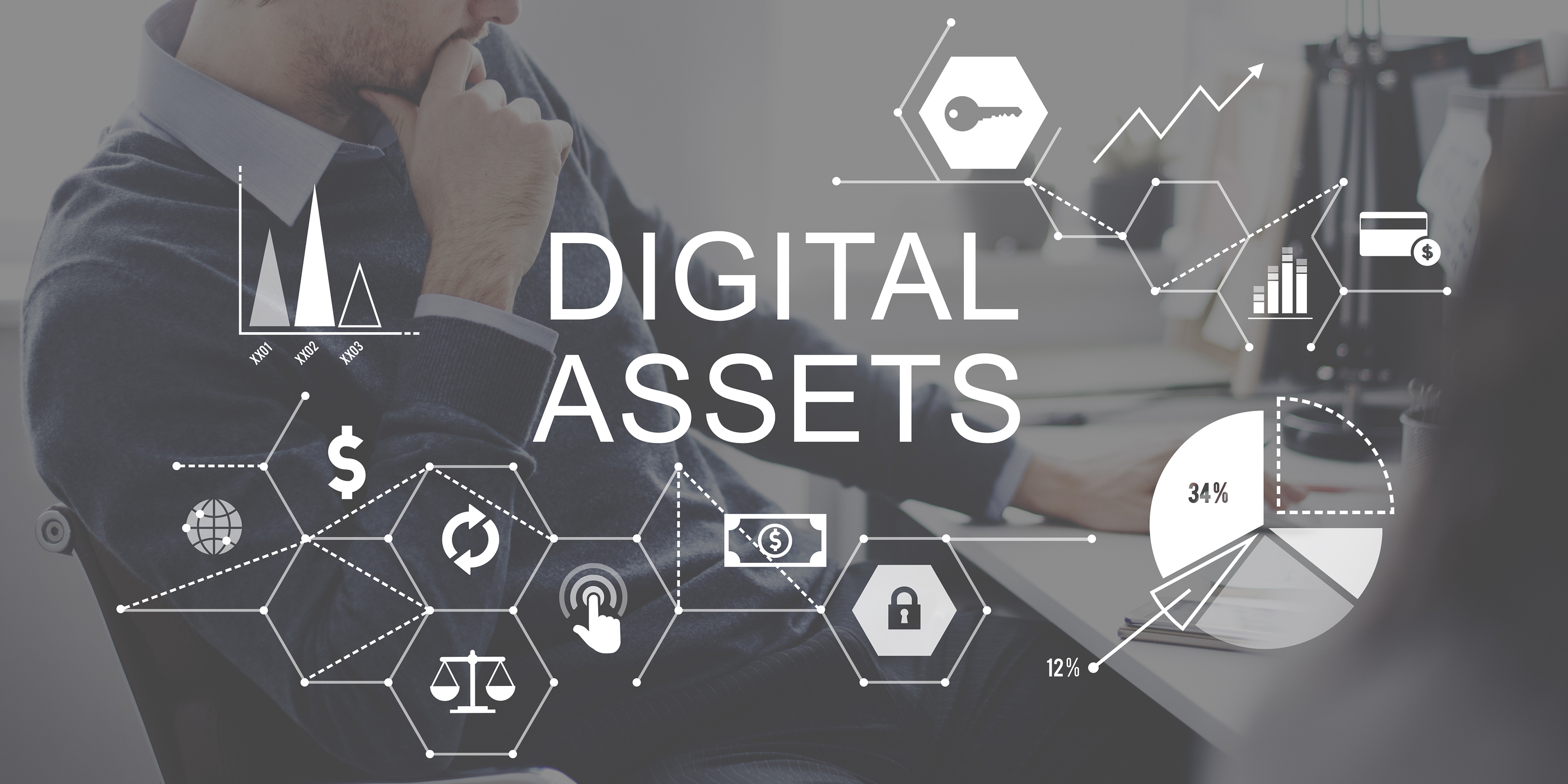 Digital Assets are created by emerging blockchain based companies when they raise capital through their Initial Coin Offering or more commonly known as ICO.  Tokens are very similar to stocks in that they represent ownership in the company that creates them.  Upon creation of the digital asset, the company specifies how many tokens are to be minted.  When the ICo occurs, similar to when an IPO occurs the company sells a portion of the minted coins to early supporters for a given price.  The amount to be distributed is normally announced prior to the start of the ICO.  This determination is made by the issuing company based on its forecasted needs for a given period.  This information is also laid out for contributors before the ICO.
The digital asset price multiplied by the total token supply would give you the total market capitalization of the company, theoretically equaling the value of the company.  Please remember that many of these companies are pre-revenue and to say that the market capitalization is a true representation of the worth of the company is difficult.  This obviously could be said of stocks and the companies related to them as well.
Blockchains that Support Digital Assets
While digital assets can be created on various blockchains, the vast majority are being created on Ethereum with the ERC20 token protocol.  Just to give you an idea here are the top five blockchains by number of tokens:
Ethereum – 72 tokens
Blockchain – 22 tokens
Bitcoin – 12 tokens
Lisk – 2 tokens
Omni – 2 tokens
We have provided a table below with the ten blockchain companies by market capitalization at the time of the publishing of this page. Just a note, we are using market cap based on tokens in circulation and not total supply available.  We feel this gives a better picture of the assets relative to the price per token.
| | Name | Symbol | Platform | Total Supply | Circulating Supply | |
| --- | --- | --- | --- | --- | --- | --- |
| | Golem | GNT | Ethereum | 1,000,000,000 | 824,872,000 | |
| | Gnosis | GNO | Ethereum | 10,000,000 | 1,104,590 | |
| | Augur | REP | Ethereum | 11,000,000 | 11,000,000 | |
| | MaidSafeCoin | MAID | Omni | 452,552,412 | 452,552,412 | |
| | DigixDAO | DGD | Ethereum | 2,000,000 | 2,000,000 | |
| | Ardor | ARDR | Nxt | 998,999,495 | 998,999,495 | |
| | Round | ROUND | Ethereum | 1,000,000,000 | 850,000,000 | |
| | SingularDTV | SNGLS | Ethereum | 1,000,000,000 | 600,000,000 | |
| | Iconomi | ICN | Ethereum | 100,000,000 | 87,000,000 | |
| | Tether | USDT | Omni | 64,951,468 | 62,394,264 | |