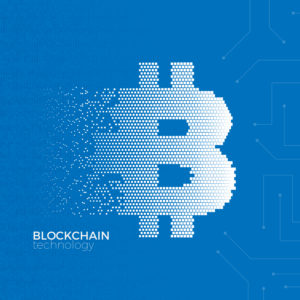 As mentioned in our descriprion of BlockChain Technology, the first use of the blockchain was the creation of Bitcoin. Without going into all the details that we did on the BlockChain Technology page, we will just review the basic function of the Bitcoin Blockchain here.
The Bitcoin Blockchain was built as the first decentralised platform that allows for the maintanance and distribution of large amounts of data peer-to-peer.  It is open code, so anyone can see the code that underlies the Bitcoin Blockchain itself.
The primary purpose of this blockchain's initial creation was to support Bitcoin, the first and most accepted cryptocurrency in circulation.
Bitcoin Blockchain Capabilities
Although the Bitcoin Blockchain was built to host Bitcoin, it was not built with that as its limitation.  The blockchain itself is capable of hosting other blockchain based projects, programs and currencies as well. The Bitcoin blockchain currently acts as the blockchain support for various other blockchain based projects and processes.
Some of the Digital assets based on this blockchain are:
Counterparty – Smart contracts using the Solidity language.
Factom – A general purpose data layer for the blockchain.
Lykke – A blockchain based gloabl marketplace.
At this time there are approximately 12 digital assets running on this Blockchain.  Fro a complete list of these assets click here.
Challenges to the Bitcoin Blockchain
The greatest challenge to the first blockchain is the growing number of other blockchains that are coming into existance. The most formidable one is the Ethereum Blockchain.  Ethereum Blockchain is the fastest platform being adopted by the new digital assets coming to market with over 70 digital assets at this time running on the Ethereum Blockchain.  This number looks to be growing rapidly as more ICOs are anounced.
Future of the Bitcoin Blockchain
As more and more of the new digital assets are chosing Ethereum as their platform as well as other new blockchain platforms that exist and the assumption of more to come the future of the Bitcoin Blockchain is uncertain.  When I say uncertain, I do not mean as to its existance as it hosts the most powerful Cryptocurrency, Bitcoin and the market indicates that Bitcoin isn't going anyware in the near future.