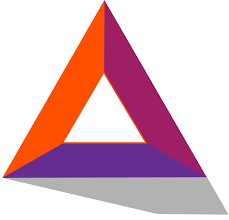 The Basic Attention Token was created by Brave as a utility token.  Brave is a blockchain-based platform that plans to decentralize digital advertising to reduce hidden data costs incurred by advertising, battery loss and lagging processing times on mobile and digital devices. Brave also aims to produce an ecosystem that protects the privacy of its users, while still allowing for advertisers to operate within the framework of a transparent and secure infrastructure. Essentially, the main Brave's main function is to create a platform that allows for the commodification of the users' 'attention', with advertisers and publishers offering remuneration in exchange for this attention. 
Brave will create a reward-based exchange system. Rewards to users are made with Basic Attention Tokens (BAT) for engaging with content. This also allows advertisers to benefit from their ads being focused only towards relevant users, which will also decrease costs and fraud. Publishers will also benefit by receiving higher volumes of revenue, and more accurate data reports. 
Basic Attention Token Rollout Plan
Phase 1 – Launch Brave as a secure, decentralized browser with built-in advertising and tracker blockers.  


 

Phase 2 – Introduction of the Basic Attention Token as a form of remuneration for user attention, as well as publishers who produce engaging content. This system will function based on browser-level data that illustrates user volume and typical extent of engagement. Only users who have opted to participate in the BAT program will be exposed to advertising and will have their advertising interests monitored by Brave's Basic Attention Metrics (BAM) system. Brave will then implement AI to track and convey advertising to users. However, unlike other systems, the volume of advertising to which a user is exposed will still be minimized.  Furthermore, all data will be encrypted and stored on their device, therefore ensuring that their privacy is still secure. 
Advantages of the Basic Attention Token
Users:  
Removal of trackers (cookies) will increase security for the user's privacy, 

User's data and battery life will no longer be consumed by data transfer costs imposed by unwanted advertisements,  

Due to less background traffic, latency for access to relevant content will decrease, 
Less exposure to malvertisements with malicious software attached, 

Fewer irrelevant distractions will help improve attention capacity that would otherwise be drained unnecessarily, 

Consumers will only be exposed to advertising content if they have registered to participate in the BAT program, 

And the advertising shown will only be applied to active windows, at a limited rate. 
Advertisers: 
Sites will be verified on the blockchain, thereby decreasing traffic to fraudulent or malicious sites,  

The removal of adblockers will increase traffic and viewership of advertising content,  

By remunerating users and publishers based on user engagement, the advertiser is ensured that the users are engaging with their content, and that the publishers are producing relevant and effective content, 

And users will have more attention available to focus on the advertising content. 
Publishers: 
Decreased overheads due to fewer intermediaries. Transparency in the system will also eliminate hidden costs, 

The removal of adblockers will increase traffic and viewership of advertising content, 

And, the decentralized nature of the network, will mean that major monolith's that currently control the vast majority of advertising proceeds and traffic, such as Google and social media sites, will be removed thereby decreasing excess and irrelevant content that distracts user attention. 

Basic Attention Token Implementation
The Basic Attention Token is an ERC20 Ethereum-based token that Brave ultimately plans to render functional both within the Brave browser network, as well as on other browsers. It is meant to operate as a means of exchange between users, advertisers and publishers within the framework of the Brave platform. The smart-contract nature of this system will ensure transparency of all transactions and agreements, thereby allowing for the prevention of Ad fraud. All information is also encrypted and recorded on the ledger system, effectively increasing the level of security for all transactions. 
Initially the Basic Attention Token payments will only be made by advertisers to publishers with transactions being conducted through the Brave Ledger platform. All payments issued on this system will be carried out anonymously, with payments based on the success-rate of the published advertisements. This is currently based on a minimum view rate of 25 seconds per page.  
Once users begin to receive token rewards, they will become active participants in the advertising space, rather than passive consumers.   
Some foreseen token uses include:  
Access to premium content without the need for email subscriptions 

Rewarding publishers for content 

Filtering advertising according to their niche requirements 

Gifting as well as other forms of content.  
When the BAT token is more widely accepted, Brave hopes that BAT will also become an accepted exchange commodity for digital goods and on other application platforms.  
BAT Token History (as of March 8, 2018)
ICO Dates: May 31 – May 31, 2017
Amount raised:  $35 Mill USD in 30 seconds
Cap Goal: Reached
Current Value: $0.29 USD
Market Cap: 291.9 Mill USD 
Accomplishments to Date (Updated March 8, 2018)
As of 24 January 2018, Brave had over 2,000 authenticated sites, as well as approximately 6,000 YouTube content creators registered on their platform. 

The Brave browser is currently live, with the mobile app currently having exceeded one million downloads. 

Raised approximately $36 million in under 30 seconds during their ICO on 31 May 2017 
Resources:
Whitepaper: https://basicattentiontoken.org/BasicAttentionTokenWhitePaper-4.pdf
Websites: https://basicattentiontoken.org/  https://brave.com/
Blog: https://basicattentiontoken.org/blog/