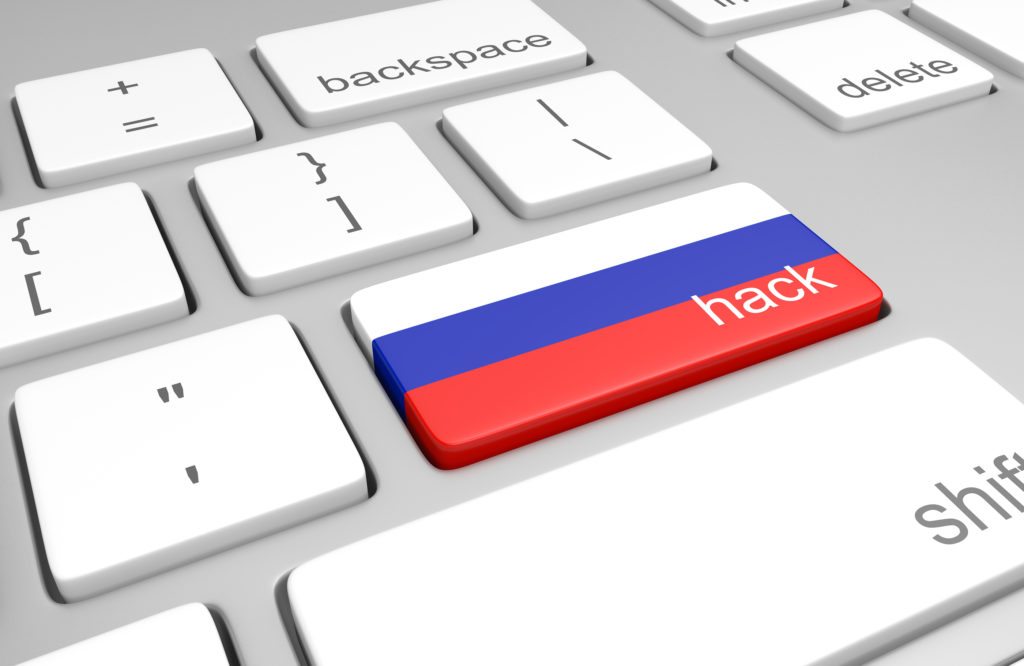 In the wake of the increasing constraints on ICOs and cryptocurrencies, it seems that the various governments has yet another justification for their caution. In the last few days, the US's Deputy Attorney General, Rod Rosenstein, traced Bitcoin and other cryptocurrencies to the 12 Russian hackers responsible for influencing votes during the 2016 US Presidential elections.
Given the Bitcoin community's struggle to claim legitimacy as a mode of exchange rather than a tool for underworld dealings, this will likely come as a blow to steadfast HODLers who have been supporting its widespread adoption. However, perhaps more startling will be the dissolution of the ideal of anonymity that the crypto-community touted as one Bitcoin's greatest strengths.
So, How Did Russia Use BTC and other Cryptocurrencies to Swing the Election?
Recent investigations by the US government were able to trace the various Bitcoin and cryptocurrencies to the owners of the infamous DCLeaks.com domain name and website. This website was responsible for leaking sensitive information stolen from a wide array of political figures, but it is most famous for its influence on the 2016 US elections. These owners are suspected to be 12 Russian GRU agents, who are also believed to own a number of other domain names and social media accounts.
These connections were discovered by as yet undisclosed specialists who were able to trace the cryptocurrencies used to purchase these domains back to the original e-wallet owners. Interestingly, it was found that the Russian hackers used Bitcoin that they themselves mined and, what is perhaps even more shocking, they were able to generate the havoc that they wreaked for the low, low price of $95,000 USD (the value of their Bitcoin at that time).
Once these domains were purchased, they got to working on hacking the Democratic Party's network and emails, as well as those belonging to other political opponents. They then systematically released the fruits of their efforts in a timely manner, so as to influence the views and opinions of the general US population. This, claims the media outlets, is the main reason for Trumps success. (Of course, they fail to mention how they themselves were responsible for further disseminating these publishings beyond the relatively limited scope of the ~750,000 viewers that they would otherwise have been limited to).
Twitter
Social media platform, Twitter has been quick to react to this recent scandal, by announcing that it has banned hundreds of accounts that it found to be exposing hundreds of thousands of people to pro-Trump and anti-Hillary propaganda. The two accounts with the highest volume of propaganda include those associated with DC Leaks, as well as Guccifer 2.0. However, this was too little too late, as many of these accounts had not been used for over a year-and-a-half, thereby rendering their suspension basically useless.
However, this recent move is unsurprising, given the recent hype around fake news stories and other misuses of social media that have lead to many major internet platforms and social media sites tightening their privacy and post policies. This most recently trickled into the ICO and cryptocurrency space, where the banning and heightened legislation against various FinEx and binary options scams had spilled over into the ICO space. This resulted in Facebook, Google and Twitter either altering their policies or banning ICO and cryptocurrency advertising on their platforms altogether.
One Final Note
Nevertheless, all of the above largely remains in a state of allegations and suppositions. The final conclusions have yet to be drawn. We will have to wait until the trial for the full extent of the damages, and other truths these Russian hackers to become fully apparent and clarified. At the very least, this will certainly put a damper on the upcoming summit between US President Donald Trump and Russian President Vladimir Putin.