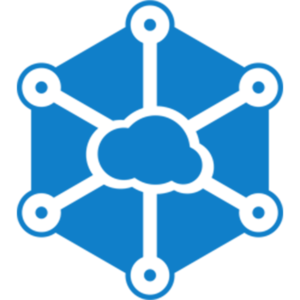 Storj (pronounced storage) is a blockchain technology based project to provide cloud storage in a decentralized way that allows storage of users information peer-to-peer while using the Storj software. It functions a lot like the torrent downloader, Utorrent in that pieces of stored data are held on various computers of "Farmers".  The major differentiator is that no one farmer has the complete data of the original content.  Each Farmer rents out a portion of their unused starage capacity on their computer and earns SJCX or the Storj Coin.  To store your information on the Storj platform pay a fee for bandwidth and data size and the farmer receives coins for the storage.
Storjcoin X (SJCX) can be traded on various exchanges but is not an independent cryptocurrency.  It piggiebacks on the Counterparty (XCP) protocol. Counterparty is an application developed on the Bitcoin Blockchain platform. Since Storjcoin X is implemented on Counterparty, a compatible wallet is required such as Counterwallet.
Storj-Coin X (SJCX) History:
The first Storrjcoin X tokens were released on Friday, July 18, 2014.  The total supply is 500,000,000 coins and this will never change.
The allocation of the coins was set to be:
Crowdfunding Sales – 70%
Community Pool – 15%
Developer Pool – 15%
Storj believes that that the developers should not rule the coin as that would not be decentralized. They have tried something completely new by issuing a community pool equal to the developer pool. Any BTC in the community pool will be managed with Bitpay's multi-signature Copay wallet.  Funds will be managed by trusted community members who will listen to and act upon community proposals. This will be the first coin that allows the community to have equal power to the developers.
As of today there are 51,173,144 SJCX in circulation resulting from the first crowdsale in 2014.  Storj has decided to move their token to a new Ethereum based ERC20 token called STORJ.  They have set out a plan to accomplish this over a matter of months.
Storj Initial Coin Offering:
As mentioned, Stoj is moving to the new platform and launching its Initial Coin Offering (ICO) starting May19th, 11:00 AM EDT and it will end on June 19th, 11:00 AM EDT the latest.  They have set a target for their ICO of $30MM and that is a hard cap.  If the $30 million is raised before the end date of the offering, the offering will be closed.
They have three primary objectives for the token sale:
Fund and accelerate current and future development.
Help to pay for the migration to the Ethereum Blockchain.
Bring Storj Labs Inc.'s strategic token holdings in line with market expectations
STORJ ICO Update May 25, 2017
STORJ has reached its hard cap of $30,000,000 in less than aweek.
Buy Storj T Shirts here:
Resources: