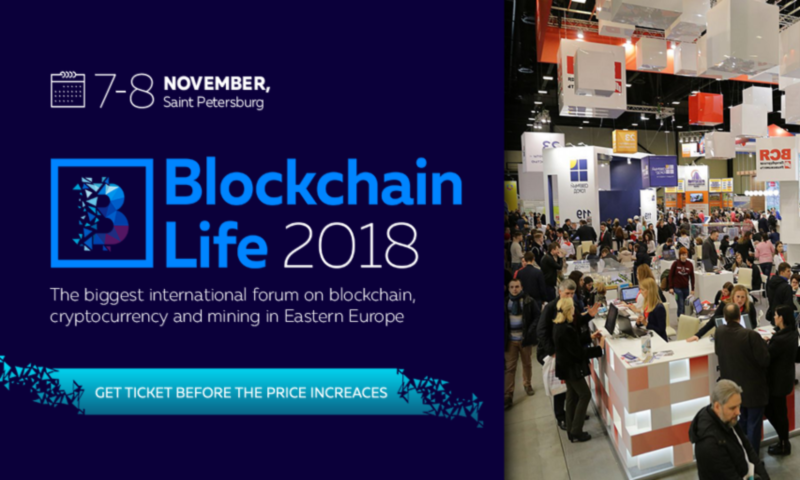 November 7-8, 2018, St. Petersburg will host the 2nd annual international forum on blockchain, cryptocurrency and mining – Blockchain Life 2018.
| 5000+ attendees
| 80 speakers
| 70 countries
| 120 booths
The two-day forum/conference at Europe's leading venue Expoforum, will be gathering more than 5,000 participants from over 70 countries for the event. The conference is open to crypto-traders, owners of ICO projects, leading private investors and crypto funds, entrepreneurs and blockchain experts, developers on the blockchain, the owners and representatives of global exchanges, and miners, and all other industry professionals as well as new entrants to the crypto industry.
The conference will host renowned speakers such as the leading experts of the Asian, US, European and CIS markets. Each speaker will provide actual case studies on earnings or experience in building a project in today's most promising technological sector.
These speakers include: Sergei Khitrov (Listing.Help, Icotop.io), Maximilian Marenbach (Kraken Exchange), Wu Xing (Huobi Exchange), Aldrich Victorino (Okex Exchange), Charles Cai (Dalian Wanda Group), Jason Hugh (WBO), among other leading international industry professionals.
The first list of speakers is available on Blockchain Life's website. During the remaining two days, more than 80 experts from all over the world will speak for the attendees.
For the first time in the forum's history, leading companies from the blockchain industry will compete for the title of best in its segment within the annual award Blockchain Life Awards 2018.
Become a participant of the most large-scale event in Russia and Eastern Europe right now! Hurry to buy your ticket at cost price here.
Organizers: Sergei Khitrov, https://listing.help service helping with the output on the crypto exchanges, https://icotop.io Rating Agency.
For further details: https://blockchain-life.com/en/