Salt Lending – Blockchain Backed Loans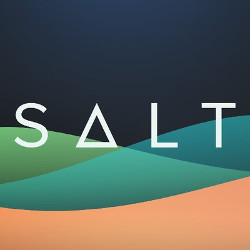 The SALT Lending Platform allows holders of blockchain assets to leverage their holdings as collateral for cash loans. SALT is the first asset-backed lending platform to give blockchain asset holders access to liquidity without them having to sell their tokens. SALT provides investors with an innovative and secure opportunity to lend against a high-growth asset class through a fully-collateralized debt vehicle. SALT is traditional lending secured by non-traditional collateral. In the past, the difficulty and costs of liquidating, transferring, and storing assets has required lenders to focus on the creditworthiness of their borrower as well as the value of their borrower's assets. This inefficiency results in limited accessibility to cash and higher interest rates for borrowers. Distributed ledgers represent a paradigm shift in the storage and transfer of assets and, for the first time in history, there is a perfect form of collateral: blockchain assets. SALT is pioneering an evolutionary leap forward in lending, whereby the value of a borrower's assets are fully recognized and credit history becomes irrelevant.
Salt – The Opportunity
SALT streamlines every step of the loan. We've simplified the application process by focusing on the value of the borrower's blockchain assets instead of their credit score. Borrowers are automatically matched with capital from our extensive network of lenders. SALT keeps collateral assets safe in a fully-audited, ultra-secure architecture during the life of the loan so members can borrow with confidence.

Blockchain assets are an ideal form of collateral because they are inexpensive to transfer, store, and liquidate when compared to traditional forms of collateral like real estate or stocks. The key innovation of the blockchain is its distributed, peer-to-peer ledger. The blockchain allows for the highly efficient management of collateral in a transparent and publicly viewable manner. This eliminates fraud and greatly lowers transaction costs. Because SALT Lending is built to capitalize on the advantages of distributed ledger technology, it offers competitive interest rates to borrowers and an attractive risk/reward profile to lenders. The SALT collateral wallet is a multi-signature blockchain wallet that stores collateral and automatically enforces lending terms through their unique Secured Automated Lending Technology. Key features of the SALT Oracle Wallet:
Monitoring of both the loan origination and the payments made by the borrower to the lender.
Monitoring of the value of the blockchain asset held as collateral
Generation of alerts if the value of the blockchain asset drops below an agreed upon threshold.
Triggering of maintenance calls.
Storage of collateral until loan terms are fulfilled.
Dispersal and/or liquidation of collateral according to loan terms.
Salt – How it Works
Salt Initial Coin Offering (ICO) Information
| | |
| --- | --- |
| Token Symbol | SALT |
| Token Type | ERC20 |
| Blockchain Platform | Ethereum |
| Crowdsale Opens | TBA |
| Crowdsale Ends | TBA |
| Crowdsale Hard Cap | USD$35,000,000 |
| | |