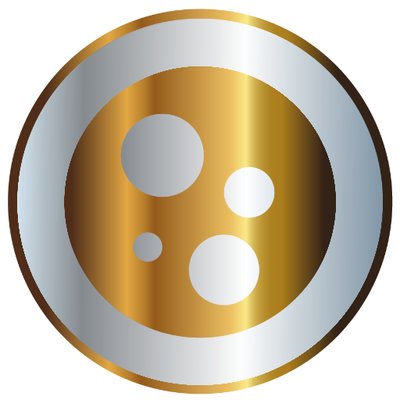 The Prether ICO aims to create a cryptocurrency that attempts to stymie the risks involved with both typically volatile cryptocurrencies, as well as good faith-backed fiat currencies. It hopes to accomplish this by backing its cryptocurrency with commodities of permanent and real value – namely precious metals such as gold and silver.
Prether ICO – The Problem
Cryptocurrencies are a very volitile market.  There is very little certainty as to the stability of such cryptocurrencies over any time period.  What really gives the cryptocurrency its true value?  What is the underlying value proposition of cryptocurrencies?.
Prether ICO – The Solution
They have chosen to adopt this approach because:
Precious metals are tangible,
They are limited, natural resources,
and they generally appreciate in in value, especially when first world economies suffer.
Rather than focusing on amassing a single precious metal, the Prether ICO has elected to collect a variety of them in order to balance out the overall value of their cryptocurrency.
These metals include:
Gold,
Silver,
Palladium (white gold),
 and Platinum.
Further Advantages:
Cryptocurrencies are not currently subject to government regulations,
Prether's platform is decentralized, thereby making it globally accessible,
All mintings, transactions and holdings are transparent, traceable and secure as the PTH tokens are based on a known and trusted blockchain platform (Ethereum),
Reduced transaction fees and latency,
 No middle-men.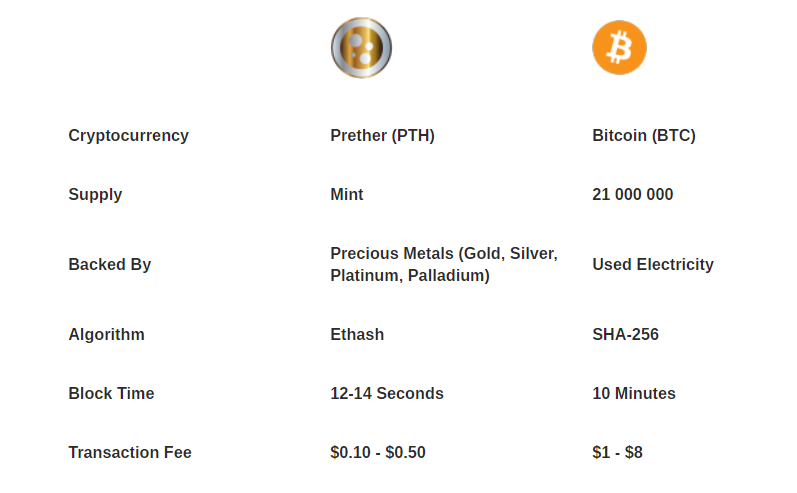 Prether ICO Terms
Token:                                           PTH
Token Type:                                  ERC-20
Blockchain Platform:                     Ethereum
Crowd sale Opens:                       April 1, 2018
Crowd sale Ends:                         TBD
Total Token Supply:                       Mint based on Metals
Soft Cap for Token sale:               100 ETH
Hard Cap for Token sale:              30,000 ETH
Exchange Rate:                            1 PTH = ~0.00028 ETH
Sale Terms & Bonus Structure
Lot 1: 4,800 Prether = 1 ETH
Lot 2: 4,000 Prether = 1 ETH
Lot 3: 3,600 Prether = 1 ETH
Prether ICO Links & Social Channels