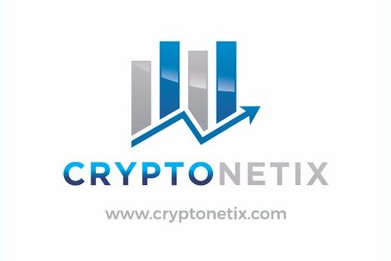 Cryptonetix is a blockchain assets management, analytics, funding and resource platform for the Cryptocurrency markets built on the ETHEREUM Platform. We asked them a few questions about their exciting project
Urban Crypto: How does Cryptonetix platform differ from other Financial Services/Asset Management Platforms within the ICO/cryptocurrency space?
Cryptonetix: Our platform is unique in that we are not just doing one particular thing, such as funding or portfolio management. We are encompassing an entire suite of tools for traders and investors, both novice and professional allowing our clients to utilize the best of breed analytics in the cryptocurrency space. Up until now you have had mostly predictive analysis ICO's and other companies doing some Artificial Intelligence deployments, but no one that is wrapping all of the traditional, proven technical analysis methods combined with new fresh algorithms to provide investors with the best tool for finding the optimal cryptocurrency asset.
UC: What are your Unique Selling Points?
Cryptonetix: Our all-in-one solution for traders and investors, education about the blockchain markets and trading methods from professionals, live streaming audio service providing news about the blockchain are just some of the great features that will be included in the Cryptonetix platform. We will include the ability to create investment funds and manage portfolios in addition to our industry leading analytics. Also, a key element of our project will be that we will reward investors for holding our tokens by paying a quarterly loyalty bonus from the proceeds of our investment funds.
UC: Why would you choose your platform over a trading platform that allows you to create ETFs for different asset classes?
Cryptonetix: Does your platform allow tokenisation of funds? Our platform is a full analytics platform combined with portfolio, funding management and leading educational tools about the blockchain markets and investing. We as other trading platforms allow traders to trade, we are allowing the most novice to professional to get something out of our platform by the included analysis being performed by professionals, literally handing analytics on a silver platter to our clients.  As far as funding, we are working on the exact method, we already have on deck funds that are tokenized in Cryptonetix tokens, but the ability to allow others to create tokenized funds in other blockchains is something we are internally discussing now, the pros and cons.
UC: Why should I invest in your ICO now at this stage?
Cryptonetix: Simply put, we have one of the best ICO's to date, many people are out there looking for blockchain assets without a real compass to steer them into the right waters. We will provide just that compass, and a "home base" for blockchain investors so they can focus on maximizing profits by being guided to the optimal assets at any given time. The decision to invest or not will always remain with the investors, we will provide them the necessary toolkit to make the correct decisions resulting in long-term profitability in the crypto space.
UC: Is your token a utility token or a security in your opinion?
Cryptonetix: Our token is clearly a utility in that it will give full access to the Cryptonetix platform, allowing one to obtain our services.
UC: Do token holders share in the profits of the platform for holding the tokens?
Cryptonetix: Our token holders will receive a quarterly pay-out of 50% of the profits gained for our investment funds should they launch based on our ICO results. Our primary mission is to build the analytics platform foremost.
UC: Can you explain how your platform will work in principle?  How will data and transactional information between the three tiers (web/application/data) be connected? Does the distributed ledger technology secure the transactions between them?
Cryptonetix: Cryptonetix will be built on n-tier technology where we can scale to as many users as necessary with increase growth and rollout of the platform. The entire funding area of the platform will be built on Ethereum and it will contain the most data being updated against the blockchain. Payments as well as account provisioning will also be ledger based.

UC: Where do you see your target audience/market for your platform?
Cryptonetix: Without doubt our target audience/market will be Traders and Investors of the traditional as well as Cryptocurrency markets. We feel by creating the Cryptonetix platform we can bridge the gap between the current traditional markets such as stocks, bonds, forex, commodities, futures and so forth and the Crypto world by providing that all-in-one resource centre I mentioned above.
UC: Do you currently have a beta version available?  When will this be ready?
Cryptonetix: Our Alpha version will be available next year in March. We are looking for heavy community involvement in the roll-out, testing and polishing of Cryptonetix.
---
For more information about Cryptonetix and their token sale, please visit http://cryptonetix.com