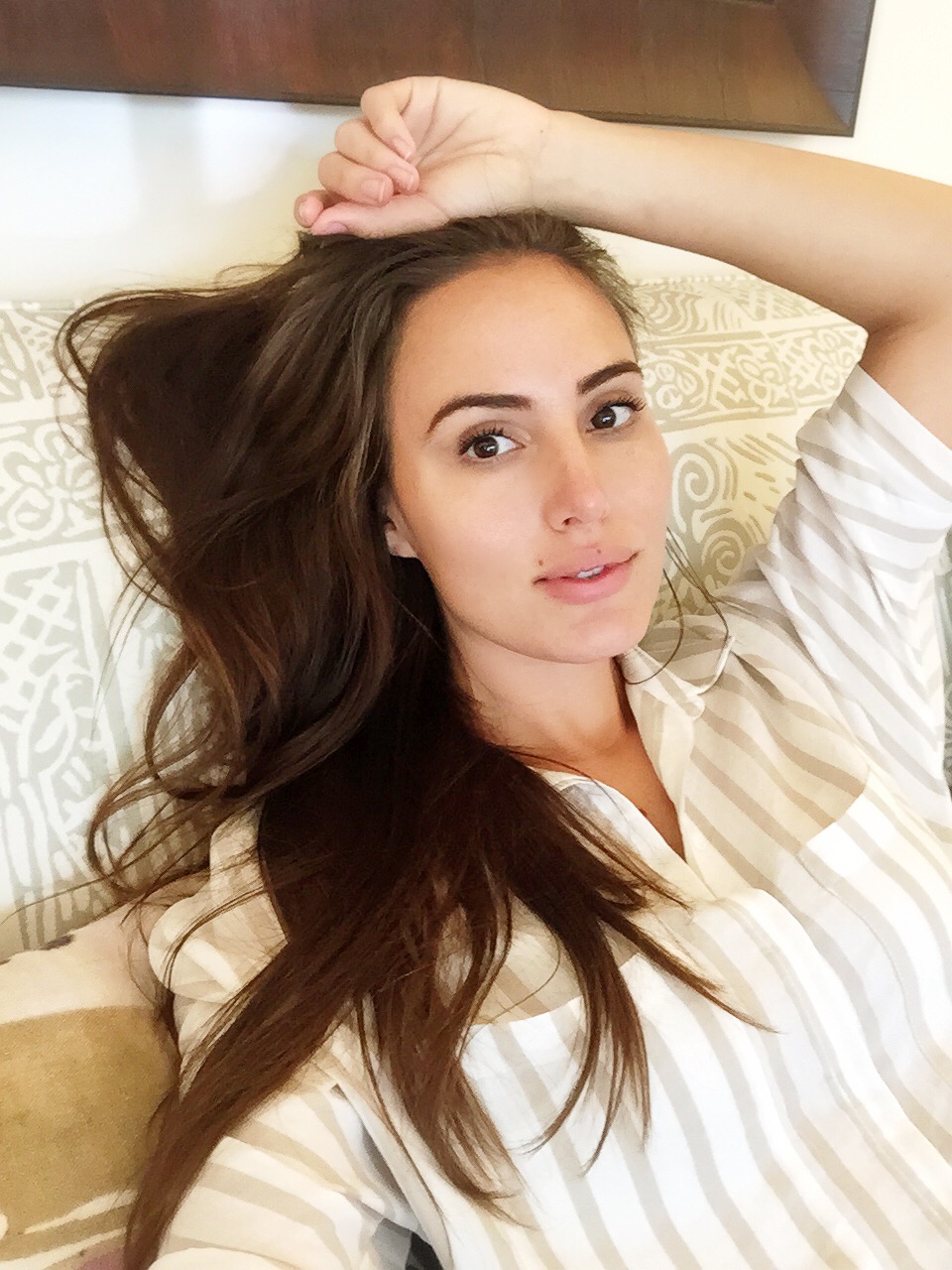 We have been following the upcoming ICO of ParagonCoin, a solution to bring the Marijuana trade infrastructure to the blockchain.
We caught up with Jessica Versteeg, the Founder of ParagonCoin to learn more about the project.
Urban Crypto: How does someone go from being a model to a blockchain advocate?  What got you involved in blockchain in the first place?
Jessica Versteeg:
About 6 years ago I started to get interested in Bitcoin, but everyone kept telling me I am crazy and it's just a game. So, I was scared to buy because I didn't want to be wrong and then have everyone tell me "I told you so". But it did not stop me from reading everything I could on Bitcoin. Eventually, I learned about the blockchain side of it all and that is really when I got interested. But what kept me from buying was my boyfriend at the time (Tyler), because he was Christian and believed that when all currency is the same the world will end. The same way he listened to me when I said do not smoke weed, I listened to him when he begged me not to buy into something that will end the world. But shortly after we broke up, I bought my 1st Bitcoin and have been obsessed since and now I have the opportunity to build something on the blockchain along with a cryptocurrency.
UC: If you could tell us a little bit about AuBox and what you have learned about the Cannabis industry?
Jessica Versteeg: From AuBox I have learned that the community genuinely wants to help people in need and give this plant the respect it deserves. But the laws and regulations from county to county, state to state, and country to country are a complex web of laws that vary depending on where one is. I also saw that there were problems trusting every supplier with lab results, I saw there was not one central data base for grower's information like what the pH levels of the soil were to if it was grown indoor or outdoor, even patient ID's are scattered all over the place and not able to be found in one central database, I found out the hard way that it is difficult to rent office space as a cannabis start up, and I saw how stressful it was to work in a cash only environment and being forced to pay everyone from lawyers to delivery boys in cash. There were a plethora of problems and I realized I could solve most of them on the blockchain.
UC: Why did you decide to launch ParagonCoin and not just take AuBox on to the Blockchain?
Jessica Versteeg: To be honest, I actually did start building it and calling it AuToken, because I was just building it for myself and I had planned on just showing those that I work with how to use it so I could stay organized and verify everything on my own blockchain. But then, the further I got into building it, I realized this is actually something everyone in the cannabis space could use. So, I scratched the AuToken and wanted to give this model of excellence and transparent verification system to everyone in the space hoping to come together as one and set the standards for the new states making cannabis legal. I wanted our blockchain to a perfect example of how the cannabis space works. And that basically described the word PARAGON so we just decided to call it PARAGON, and then the fact that its ticker could be PRG I loved it.
UC: What need did you see in the market with the development of Paragon?
Jessica Versteeg: When I started AuBox, an upscale medical marijuana delivery service, I came across every problem there was in the cannabis industry: no standardization, varying product potency, hard to verify ID's, hard-to-find office space for cannabis start-ups, and a conflicting, murky system of laws and regulations.
But have no fears, it's possible to use the Paragon blockchain and smart contracts to solve every one of these problems. It also gives us a global community with a common goal- to legalize cannabis and bring it the respect it deserves.
UC: Since Paragon has its own token, ParagonCoin, what purpose does it serve?
Jessica Versteeg: ParagonCoin (PRG) is a payment solution for cannabis-related services such as labs, logistics, marketing, legal, PR, equipment and so on. Basically, everything but the sale of cannabis itself. We're not a coin for the actual purchase of cannabis. There are some coins that claim to be a payment solution, but unfortunately, those solutions are mostly federally illegal. We're not just a cryptocurrency, we're building an entire ecosystem around our token: coworking spaces that members will pay rent in PRG, labs that members will pay for lab fees with PRG, a decentralized and open-source cannabis product supply chain tracking system, and verification mechanisms. We're aiming to create a lot of demand for our token and building mechanisms to decrease supply on increased demand.
UC: What kind of features will the Paragon smart contracts provide to its users that they could not find in other existing projects?
Jessica Versteeg: Current existing cannabis-related solutions are not really offering any functionality and mostly are forks of existing cryptocurrencies that according to federal regulations are basically illegal in the US. We're fully compliant with all regulations and are aiming to become the golden standard for the industry in terms of the trust, verification, compliance, etc. We'll offer voting, document validation, escrow, and industry specific blockchain-based applications.
UC: Who do you see as your major competitors in the market?
Jessica Versteeg: I do not see anyone as a competitor. This is still a somewhat new space for most and I think if we all come together we can build something amazing and help with the legalization of cannabis, but showing the government it is all trackable, it's easily verified, and it's taken most of the daily cash issues and put them into crypto (everything from buying solar lights on Growers Internarial to paying a trimmer for work, everything except the transaction of buying the actual plant) should help move along the legalization efforts.
UC: What challenges do you see in the future of ParagonCoin?
Jessica Versteeg: Right now, the main challenge is the current federal laws on cannabis. We want to be fully compliant and transparent, this is why we're not offering a payment solution for the substance itself and aiming to solve many other problems in this currently fragmented industry.
That being said, I do not know what problems will come in the future, in my opinion, the future looks bright. But for the time being I know what problems we will be solving:
Paragon plans to create a structure and technology that will solve the issues surrounding the legal cannabis industry such as:
Create an immutable ledger for all industry related data via ParagonChain
Offer payment for industry related services, contractors, and suppliers through ParagonCoin
Establish niche co-working spaces via ParagonSpace
Organize and unite global legalization efforts through ParagonOnline
Bring standardization of licensing, lab testing, transactions, supply chain
ID verification through apps built in ParagonAccelerator
UC: When should we see the ParagonCoin project up and running and what is your vision for the future of the project?
Jessica Versteeg: We'll introduce a public beta of our online platform shortly after the end of our token crowd sale and will be expanding our tech team to work on the expansion of the features and functionality. The Real Estate part will take longer, we'll first let our community members decide on where they want our HQ to be opened. Once we decide on that we'll acquire our first property and it will take about a year to rebuild it, furnish and get all necessary licenses.
Resources
Website: https://paragoncoin.com/
TokenSale: https://crowdsale.paragoncoin.com/
Whitepaper: https://paragoncoin.com/whitepaper.pdf
https://www.facebook.com/Paragon-Coin-1894608554121003/
https://twitter.com/paragoncoin
https://t.me/joinchat/Clv-u0IXuCq2B0xvCIlRXw
https://paragoncoin.com/slack
https://www.instagram.com/paragoncoin/
https://www.reddit.com/r/ParagonCoin/
https://open.kakao.com/o/gfY9iAz
http://line.me/R/ti/g/RScSypprzb
https://bitcointalk.org/index.php?topic=2092712