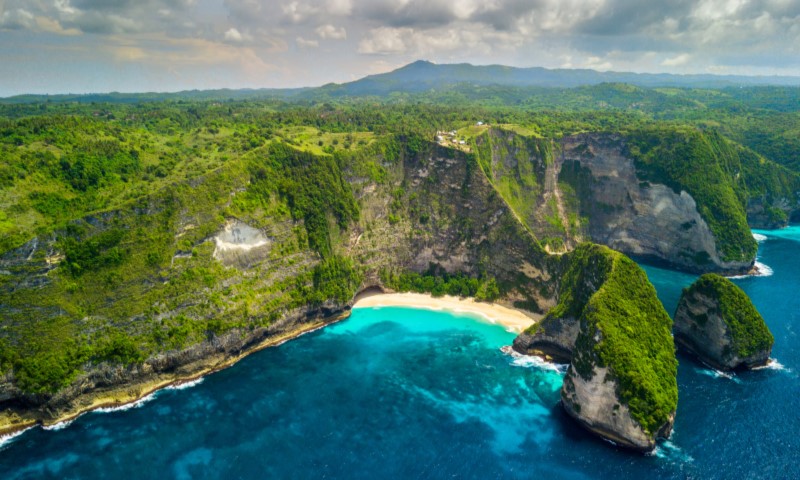 If you thought the island of Bali was just for the sun, fun, beach and party, think again; Bali is now touted to be the blockchain capital of Southeast Asia. Blackarrow Conferences, along with its partner Indodax, is back with BLOCKBALI, its flagship Blockchain Conference on November 17, 2018 in Bali. Last year at Blockbali 2017, about 325 delegates from 26 countries participated; and this year Blockbali is planning for 450-500 paticipants.
The venue for the Blockbali Blockchain Conference is the luxurious Trans Resort Bali, a premier luxury 5 star experience. The venue resort not only boasts about its spacious 650 sqft jacuzzi fitted rooms, but it also has an indoor beach pool, 20 mtr high waterfall, luxury spa, themed restaurants and its own baskin robbins outlet.  So all in all it makes for a perfect blockchain experience in the most luxurious setting. View complete conference details
There will however, be a much more valuable opportunity presenting itself at Blockbali – an exclusive chance to meet and make one-on-one connections with Indonesia's leading government ministry officials who are speaking at the conference. For the first time ever, senior government officials such as Pak Alvin Taulu from The Indonesian Financial Services Authority (Otoritas Jasa Keuangan – OJK), Pak Dharmayugo Hermansyah from CoFTRA-BAPEBBTI Ministry of Trade & Pak Nyoman Sastra from the Financial Transaction Reports and Analysis Centre – INTRAC are speaking at the Blockbali Conference; other senior government departments have also been invited.
Some of the other reputable speakers include: click here to see the speaker profiles and session timings
Oscar Darmawan– CEO Indodax
Peter Lim– CEO, PLMP Fintech
Sammy Oh– CEO, JobCoin
Christian Hsieh– CEO, Tokenomy
Vincent Soh –CEO, EBS Capital Partners
Ashwin Richard – Biz Dev, Genesis Mining
Sonja Prstec –Chief Legal Officer, BitNation
Pandu Sastrowardoyo- Co-Founder & Spokesperson, BlockchainZoo
Steven Suhadi – Chairman, Asosiasi Blockchain Indonesia
Reuben Yap –Chief Operations Officer, Zcoin
Dr Richard Satur – CEO, dClinic
Seimin Kuan – CEO, Wirex
Danny Baskara – CEO, Vexanium
In total about 20 speakers will present at Blockbali to 500+ blockchain industry professionals, crypto experts, investors and blockchain enthusiasts from all over the world. View complete conference details.
Blockbali Conference sponsors & partners include the top blockchain solution companies, crypto exchanges, financial companies, crypto wallets, leading associations & crypto media companies.
Exhibit Spaces: Blockbali will also present an exhibition showcasing some of the top names in the blockchain industry, it's a fantastic opportunity to meet the experts and hear their revolutionary views. email to reserve your slot. 
Pre-Conference Networking Dinner: Apart from providing an enthralling blockchain experience and a luxurious holiday opportunity in Bali, Blockbali aims to be a catalyst in the growth of its delegates' business success by facilitating the networking and forming of successful relationships between industry members. Blockbali delegates will have a chance to introduce themselves to the reputed speakers and fellow delegates at the pre-conference networking dinner held at the beach side pool deck on the evening of November 16 at the venue hotel. This is an excellent networking opportunity as well as a chance to gain insight into off the record knowledge and strategies about blockchain in Indonesia.
 After-Conference Party: Since Blockbali is held in Bali the party capital of south east asia, there is an after-conference party planned for the night of November 17. At 9pm the Blockbali party bus will head to 'Motel Mexicola', bali's top party destination. This is a mexican themed club complete with margaritas, tapas, quesadillas and piñatas. Guests can bogie the night away to retro and contemporary music while sipping on the best cocktails and munching on mexican fare. Register here to reserve your seat
Sunset Dinner Cruise: And if that is not enough, the Blockbali team will be glad to get you booked on Bali's world famous Sunset Dinner Cruise. Enjoy a scrupmious Balinese dinner onboard the 120ft catamaran white taking in scenic views of the Bali coastline watching performance of local Balinese and Indonesian dancers.
The Blockbali Blockhain Conference is a must-attend for all blockchain leaders, crypto community and enthusiasts who want to combine a luxury vacation with an unbelievable business opportunity.The Blackarrow team is excited to welcome you to the Blockbali Blockchain Conference scheduled for the 17th of November 2018 at The Trans Resort Bali in Bali, Indonesia. See YOU in Bali!
To contact the event organizers:
Email: blockbali@blackarrowconferences.com
Whatsapp: +91-9833487628 |
Telegram: sarfraz_blackarrow