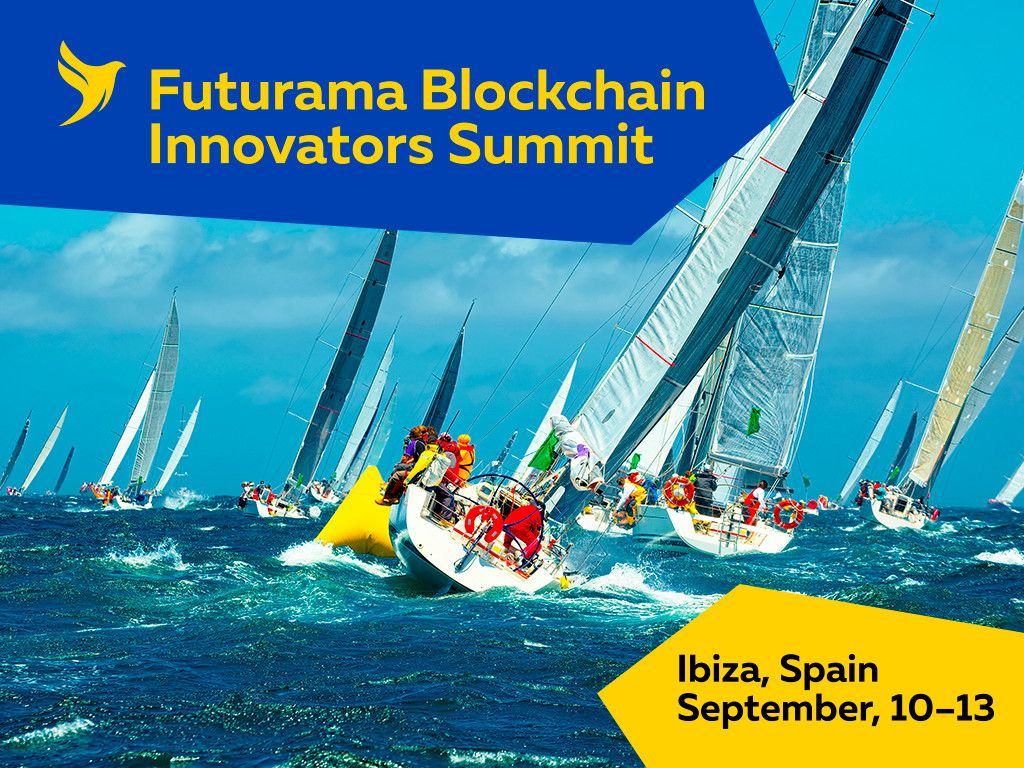 The current statistics of the cryptocurrency market show that each ICO startup eventually faces the problem of being listed on exchanges – about 70% of ICO tokens are still not listed. Even such tools as automated listing, which was recently introduced by Huobi, still do not answer such important questions as what to do when the market is full of projects and token listing on one or another exchange becomes almost impossible. This happens because the heads of exchanges either overestimate the cost of placement (which becomes an insurmountable barrier for startups with a limited budget), or consider the project's application for several months or even years due to numerous factors, such as a small project community, insufficient expertise of the team, or poor media presence.
The Futurama Blockchain Innovators Summit sponsored by such companies as Coinsbank and Bithumb takes a step towards solving such an acute problem and sets a new trend – an accelerator-like Pipeline program as part of which, an expert committee will evaluate ICO projects and grant special privileges, such as free listings, development or consulting services.
12 tokenized blockchain-based projects (ICOs) with MVPs, rigorously selected by the experts of Futurama Blockchain, will compete for the prime spot in the listings of such exchanges as Coinsbank and Bitinka, as well as other leading exchanges, which will be revealed later. One more prize will be provided by Futurama Global Pipeline Program (FGPP) Community Fund, which will invest in the private sale of the winner's token generation event for the Ibiza Cohort. The full list of projects has not been announced yet, but, according to the Futurama Global Stage, startups still have the opportunity to submit their application for participation in this spectacular contest.
In addition to listing on three world-famous crypto exchanges, the contest leaders will receive a number of other valuable prizes, including fundraising, gift certificates for the services of well-known agencies, and heavy media coverage throughout the event on such media outlets as 8BTC.com, Entrepreneur, NewsBTC.com, Bitcoinist, CoinIdol. But the main benefit that all participating ICO projects will receive is membership in the Futurama Global Stage Pipeline Program, which implies a unique opportunity for ICO projects to share their ideas with a tight-knit community of investors, business leaders and regional partners from around the world, and also receive support from mentors.
In addition to ICO projects, the conference promises to assemble a truly "golden" selection of speakers. The representatives of crypto exchanges, regulators and banks had never gathered in one place before, see for yourself:
Regulators and state officials from Malta (Dr. Christian Ellul, Founder of E&S Group) and Jersey (Tom Fothergill, advisor to Jersey's Minister for External Relations);
Representatives of Bithumb, EXMO, Coinsbank, Bitinka, Golix and other TOP exchanges;
More than 30 TOP speakers, including Brock Pierce, Miko Matsumura, Roger Ver and Crystal Rose.
Prominent investors will be represented by such venture funds as the DNA.fund, Infra-tech Capital, Alchemy Capital, Foundation X, Blockmon and others, which will receive exclusive bonuses within the framework of the triannual Futurama Blockchain Innovators Summit as part of the Futurama Global Stage.
As a special for [Media Name] readers, the Futurama Blockchain Innovators is providing a bonus – an exclusive catamaran voyage. Grab your gift now at www.futuramasummit.com
For those who do not want to miss anything, we recommend joining the full European Blockchain Week from the very beginning, starting on September 7 with the Coinsbank Blockchain Cruise – a huge vessel rented especially for the biggest ever crypto event that is set to welcome around 3000 participants.