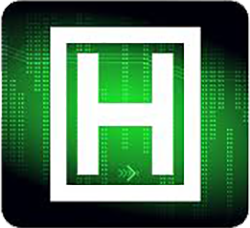 HostCoin ICO – HostCoin is the world's first website hosting service built on the blockchain, powered by HOSTCOIN tokens.  HostCoin will introduce a new level of safety to the world with military grade websites that are impenetrable.  A website that can never be taken down or never removed is a very appealing feature that Blockchain hosting offers.   Blockchain built Secure Socket Layer (SSL) will offer a new level of security and site safety.
HostCoin ICO – The Solution
Through HostCoin, domains will be reinvented on Blockchain and this will create new internet 'real estate'. Unique system benefits include:
More secure SSL.
Faster server times.
Reinvents the domain.
Instant domain transfer to another hosting server on the blockchain.
Peer to peer network, with no central point of control.
Control over your data; it is not held by central administrators.
Centralized web protocols have single point of failure, and are hence insecure. Blockchain hosting will have a higher level of security. We fully intend to compete with the larger hosting and domain service providers in the industry by replacing traditional hosting infrastructure with Blockchain.
HostCoin aims to create value through the creation of un-hackable websites hosted through blockchain technology.
HostCoin ICO Terms
Token:                                              HostCOIN
Token Type:                                     NXT
Blockchain Platform:                        NXT
Crowd sale Opens:                          May 25, 2018
Crowd sale Ends:                            August 10, 2018
Total Token Supply:                         100,000,000
Number of Tokens in ICO:               55,000,000
Hard Cap for Token sale:                 USD $55,000,000
Exchange Rate:                               1 HostCOIN = USD$1
Sale Terms & Bonus Structure:
Pre ICO: 500,000 HostCoin will be sold in pre-sale for 50% discount. 20% Bonus for all HostCoin sold.
ICO:  The remainder of HostCoin will be sold at full price.
The company will hold the balance of unsold HostCoin for future needs and improvements.
11,111,112 HоѕtCоіn wіll be mined.
HostCoin Links
YouTube Channel: https://www.youtube.com/channel/UCqG_F_oheFPS3U6aFYT1bww
HostCoin Social Channels
Slack: https://hostcoin.slack.com/join/shared_invite/MjMzNTY2NzA1MzM1LTE1MDM5MDA3MTgtMTg3ZjZiNzAyZA
Reddit: https://www.reddit.com/r/Cyptocurrency/comments/6xcjx8/hostcoin_worlds_first_website_hosting_will_launch/
Twitter profile: https://twitter.com/HOSTCblockchain?lang=en
Facebook: https://www.facebook.com/blockchainhosting/
Telegram:  https://t.me/hostcoin