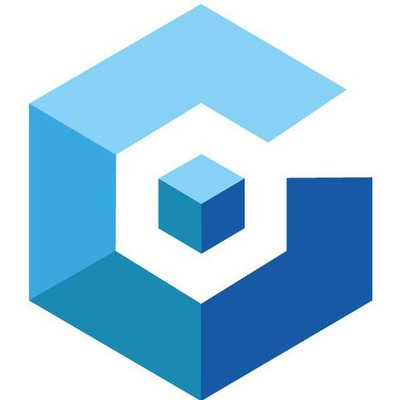 Globatalent Platform is a decentralized crowdfunding platform for athletes. However, unlike other platforms which essentially only offer contributors the ability to donate to the various causes, this platform incentivizes investment. It accomplishes this by allowing athletes to tokenize themselves, and then raise funds through the sale of these tokens.
Globatalent Platform – The Problem
Many athletes and sports clubs are currently unable to focus fully on training and to further their careers due to financial constraints. This severely limits their ability to make a real career out of their passion. There are also many aspiring athletes and clubs out there who all vie for sponsorships from the same corporations, thereby causing further restrictions for possible financial support, as even if they are able to sign with a sponsor, the terms will often be in the sponsor's favor.
Globatalent Platform – The Solution
The Globatalent Platform offers its users the opportunity to market themselves by providing potential investors with access to their achievements to date, player information and future goals. They will tokenize then themselves so that each user token will represent a percentage of the user's future earnings (as stipulated by the user themselves). The value of these tokens will then be tradable and subject to market demand price increases and decreases based on the athlete's success and popularity. In this way, it is pretty similar to ICO crowdfunding, except that token-holders will have the added benefit of receiving dividends based on the athlete's earnings. These earnings include prize money, television appearances, advertising, hosting events, among others.
Globatalent Platform – Further Advantages
Fans can have direct contact with their favorite athletes,
The smart-contract nature of the tokens will ensure that there is undeniable proof of the athlete's financial obligations to their investors,
A secure, transparent and traceable ledger of token exchange,
Decentralized ownership of teams and players will allow for greater opportunity of fair play and participation,
No interest rates for players and clubs – they will only be obligated to pay dividends based on their earnings as stipulated in their Globatalent contracts, and
Teenagers will be able to raise the necessary funds to travel in order to earn the required amount of ATP points.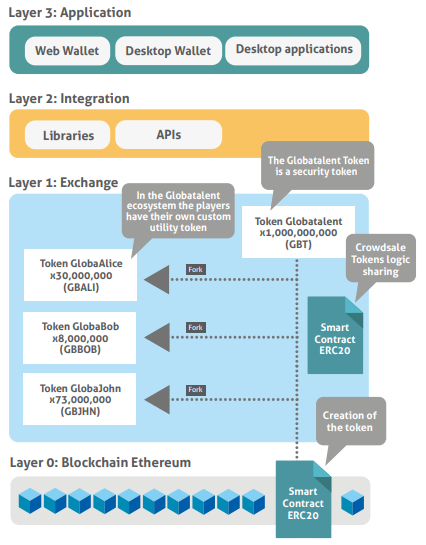 Globatalent Platform's Share and Contribution
Globatalent plans on claiming 3% of all earnings on token transactions (it is not clear as to whether this includes dividends). However, they also state that they plan on allocating 33% of these earnings to the Globatalent Youth Program, which aims to provide young athletes with the economic resources that they would otherwise not have access to.
Globatalent Platform's ICO Main Sale Details
Total Supply         1 Billion GBT
Platforms              Ethereum
For Sale (Private Sale & ICO) 500 Million
Price                    1 GBT = $0.07 USD
Soft Cap               $15 Million USD
Hard Cap             $35 Million USD
Payment              BTC, ETH, Fiat
ICO Bonus           Week 1 – 15%
.                            Week 2 – 10%
.                            Week 3 –   0%
Start Date            June 18, 2018
End Date              June 30, 2018
Links & Social Channels
Website                                                       Whitepaper                                                         Medium
Twitter                                                         Telegram                                                            BTCtalk
Instagram                                                    Facebook                                                           LinkedIn