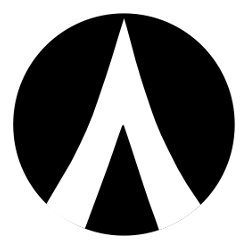 Dentacoin is the first Blockchain concept designed for the Global Dental Industry, based on the Dentacoin ERC20 token.  This is an evolution of the dental industry, which will create market intelligence through a cryptocurrency reward system that inspires participation throughout the community. The Dentacoin Foundations' core missions are to improve the quality of dental care worldwide, reduce treatment costs and create a dental community.
Through the development and implementation of numerous value-generating Blockchain-based tools, the introduction of two innovative dental clinic concepts and the creation of a custom Ethereum token that serves as the chain and the base layer for all the tools, Dentacoin maps out the road to a revolution of the entire dental industry.
Dentacoin is the first cryptocurrency that uses a decentralized review platform as its pilot tool and transparently rewards patients and dentists who make contributions that benefit the community.
Dentacoin ICO – The Problem
The inherent high level of fragmentation and low degree of industrialization make dentistry an ideal use case for an integral Blockchain-based platform solution – such as Dentacoin – to be applied. And if industrial problems, as the ones mentioned above, may sound distant at first, they reflect strongly on everyone's daily life. According to the Australian Dental Association, 90% of all dental problems can be prevented with regular check-ups, proper oral care and nutrition. Another research, conducted by the Academy of General Dentistry, shows that "more than 90 percent of all systemic diseases (diseases involving many organs or the whole body) have oral manifestations". But here reality takes precedence:
– Patients do not take sufficient care of their teeth and are not prevention-oriented. Moreover, due to high costs 80% of the world's population cannot afford high quality dental treatment.
– Dentists are forced by the current system of tariffs, settlements and insurances to think on short notice; keeping patients healthy in the long term is not economically viable. Simultaneously, the costs for patient acquisition are growing.
Dentacoin ICO – The Solution
Dentacoin develops a concept to improve this deplorable state of affairs. The aim is to achieve the economically and medically desirable assumption of full responsibility for the dental health of each individual, shared equally between patients and dentists. The Blockchain technology is the only way to automate data security, protect from counterfeit and achieve low costs. It is the only way to integrate a currency system at low costs and with maximum security, independent of authorities and banks. The technology enables more and more decentralised, autonomous processes that return the power back into the hands of the people.
On its way to solve the industry's most pressing problems, Dentacoin implements so called "value-generating" distribution model. Numerous of Blockchain-based tools where users will be rewarded with Dentacoin tokens for their contribution to the Foundation's mission will be developed. Approx. 40% of the total Dentacoin supply is reserved to serve the below mentioned and further-developed tools.
The pilot Dentacoin project (Trusted Review Platform) is already functioning on the main net as the first transparent, tamper-resistant and manipulation-protected platform of its kind. Dentacoin shifts the focus from treatment to prevention.  By bringing patients and dentists into a community, numerous win-win opportunities could be realized. Due to the transparent, incentive-based and censorship resistant nature of the blockchain based solution, Dentacoin creates a well-functioning review and market research system that is accessible at reviews.dentacoin.com for all contributors. More than 2000 users and 200 dental practices have been registered already.
Lifelong, fully-covered dental care/assurance will be provided to patients with very low, monthly rates, paid in DCN. Through a "Hippocratic" dental assurance model, patients will no longer pay for treatments, but for prevention. A self-executing Smart Insurance Contract will guarantee shared responsibility, no manipulations and very low fees. The usual profits of insurance companies will be shared between patients and dentists.
Dentacoin generates value through crowd power.  The development of blockchain tools (including a Trusted Review Platform, an Aftercare Mobile App, a Market Research Website) will reward patients and dentists with Dentacoin for their willingness to contribute to the Foundation's mission.
Dentacoin creates a platform for patient voices to be heard and will help patients to improve their oral care habits. Simultaneously, the DCN tools will allow dentists to improve their service quality based on the gathered feedback, as well as to create a loyal patient community, the most important asset for every service industry. Dentacoin makes dental care affordable for patients who can pay for their treatments and dental insurance through the platform and buy oral care products.
Dentists benefit in many ways through the platform. Dentacoin will create:
a stable basic income;
cheaper dental materials and equipment through the Dentacoin Trading platform; and
a patient community.
It will also reduce marketing and treatment costs for Dentists by decreasing their cost base.
Dentacoin also plans on developing a decentralized, highly secure database of all patient health records. Health Data will be highly protected, updatable and accessible exclusively by patients or by dentists, with required permissions. This kind of database would simplify the lives of both patients and dentists when searching for health records and would help provide the most accurate diagnosis.
To create long-term increase in value, Dentacoin will implement a unique approach of indirect profit sharing for all Dentacoin holders. Once a year, the Dentacoin Foundation will buy DCN with 50% of all profits from the previous fiscal year. These will include interests from assets, profits of the clinics bought by the Foundation and any other return on investments. Thus, the global DCN supply decreases and in return, the demand and the market price increases.
Dentacoin Initial Coin Offering (ICO) Information 
| | |
| --- | --- |
| Token Symbol/Name | ٨ / DCN token |
| Token Type | ERC20 |
| Blockchain Platform | Ethereum |
| Crowd Sale Opens | October 1, 2017 |
| Crowd Sale Ends | November 1, 2017 |
| Hard Cap for Token Sale | 240,000,000,000 DCN (3% of the total supply) |
| Total Token Supply | 8,000,000,000,000 DCN |
| Exchange Rate | 2,500,000 DCN/ETH; 33,000,000 DCN/BTC |
| | |
Allocation of Proceeds:
Funds raised during token sales will be used solely for the development of the Dentacoin network.
40% – Core Development: This will involve development of the technology, including the integration of VPN protocols, smart contract systems, supporting of security protocols and services, end user applications, etc.
25% – Operational: This covers the necessary costs incurred for a functional system, including hosting and infrastructure costs, staffing, outsourcing, management and other related expenses.
25% – Marketing and Sales: This will be used for partnership development and direct consumer marketing. Sales costs will largely be incurred through direct B2B sales.
10% Legal and Compliance: There are legal costs associated with privacy protection and registrations with regulators which vary from region to region.
Read our interview with Dentacoin
Dentacoin Links
Dentacoin Social Channels