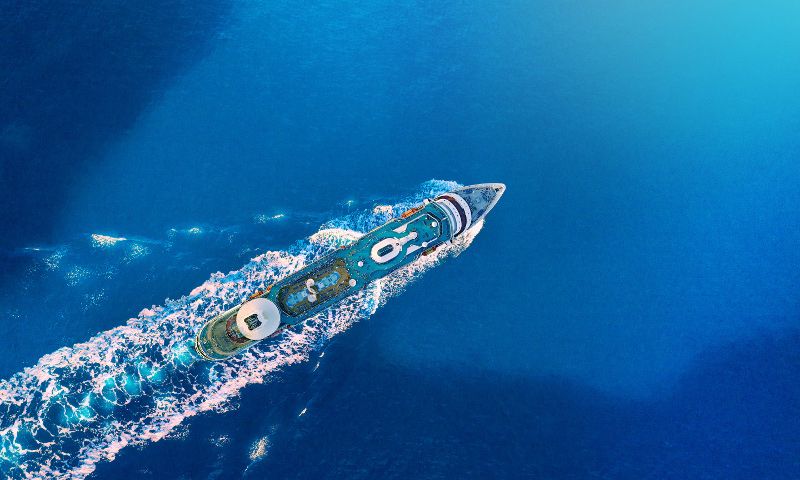 Two well-known leaders in the blockchain world are coming together to hash out their differences.
Roger Ver, Bitcoin Cash evangelist, and the well-known Bitcoin writer Jimmy Song of 'OffChain' have held a series of public debates about Bitcoin Cash earlier this year.
They will reprise the debate at Coinsbank's third Blockchain Cruise on the Mediterranean, September 7-11.
Bitcoin.com announced in a recent tweet that Song and Ver will come together once more to discuss Bitcoin Cash, a hard fork from the world's most well-known cryptocurrency, Bitcoin. The name has inspired hope, fear, and criticism alike with its dramatic rises and falls in profitability in the last year.
But we've seen the same with Bitcoin in the past – so what's the difference? One of the biggest problems within blockchain transactions is that they're slow. Really slow. In contrast, Visa reportedly processes about 1667 transactions per second, and is capable of even more. How many blockchain transactions take place per second? Seven.
Bitcoin Cash was created as a way to address the problem of scalability and to speed up the verification process on the blockchain. It does so using an increased block size of 32MB, with an adjustable level of difficulty, without regard to the number of miners supporting it.
In December 2017, Jimmy Song interviewed Ver in a YouTube livestream about scaling Bitcoin. Ver maintains that the decentralization of a developmental team actually makes Bitcoin Cash more secure by removing the power from a central authority. He holds the opinion that Bitcoin's increasing transaction costs will make the currency obsolete. Last June, he tweeted a statement saying "If you think BTC with its full block, high fee policy will be able to maintain market share, you are mistaken. It won't and it's time to move on to other things."
Song, on the other hand, believes that the changes that need to be seen can be made within Bitcoin. He stated in a Medium article published before Bitcoin Cash's release on August 1st of 2017 that Bitcoin Cash raises more questions than answers, and "One thing is for certain: if you want to maximize your holdings, it's in your best interest to get your Bitcoin off third-party services and control your own private keys before August 1st."
Tone Vays will also attend the debate. Although Bitcoin Cash isn't fully established in the hearts of the crypto community yet, it will be interesting to see how the discussion unfolds.