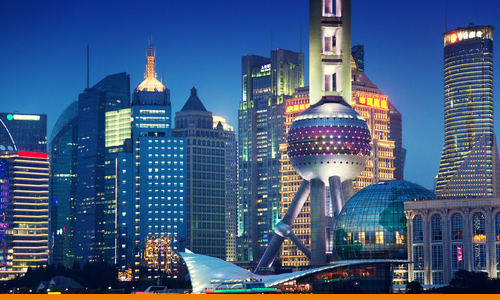 China and ICOs: Following on from regulatory rulings in the USA, Singapore, and Canada whether ICOs should be treated as securities, China waded into the debate with what appears to be a blanket ban on all current and future ICOs based in China.  Seven government administrations including the People's Bank of China, China Securities Regulatory Commission, China Banking Regulatory Commission and China Insurance Regulatory Commission issued a joint statement where they reiterated that ICOs are unauthorized illegal fund-raising activity.
In a notice issued by a working committee that oversees risk in the country's internet finance sector, said new projects raising the case or other virtual currencies through blockchain-based cryptocurrencies will be banned. Some Chinese ICO platforms have already halted their services until they receive clarity on the shifting regulatory environment.  The real question is whether this ban would apply to ICOs based outside of China.
Startups around the world have raised more than a billion dollars this year in coin sales.  In China, ICOs have raised at least 2.62 billion yuan (about US$400 million), Reuters reported, citing local media reports.
China and ICOs: Is China's aim Preventing Fraud or Keeping Cash Reserves in China?
Unlike other regulators around the world, the People's Banks of China has issued a blanket ban on ICOs in an attempt it says to control fraudulent activity within the sector.  It has not deemed ICOs to be securities or given any indication on its stance with respect to regulation of crypto currencies or their markets.
The real question is whether China is really interested in reducing the fraudulent activity or protecting its currency reserves.  China currently has currency controls on a number of money that citizens can take out of the country.  ICOs are the perfect vehicle for capital flight from China.  By using crypto currencies to buy tokens within ICOs, currency is transferred into an asset class uncontrolled by regulatory rules and exempt from capital controls.
China and ICOs: The Genie is Out of the Bottle
Part of the appeal of ICOs both within China and outside, beyond speculation on the growth of new assets, is that early-stage startups can use ICOs to raise large sums of money without receiving the same kind of scrutiny that they might when approaching venture capital funds.  The disruption within this sector will continue to grow as the use of crypto currencies becomes more mainstream.  Lack of regulation and clarity around ICOs has left plenty of room for fraudulent activities and scams within this emerging marketplace.  The marketplace for ICOs exists; you cannot put the genie back in the bottle.