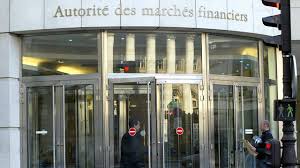 Canada and ICOs: Stepping off the Fence as I posted earlier today, Canada waded into the debate around banning ICOs and demanding refunds to demonstrate what regulation looks like in practice.  Quebec's regulator, the Autorite des marches financiers (AMF), has determined that a token sale by Impak Finance, a platform for investing in socially responsible enterprises, is not only a security, but the AMF has gone farther and accepted Impak into its regulatory sandbox.  Impak becomes the first regulated ICO based in Canada.
The Canadian securities commission had announced earlier this year its intention to create the sandbox, a place for fintech projects that do not fit within the legacy framework of securities regulation.  The sandbox is a 'playground' for testing how non-traditional fintech securities like ICOs could be accommodated into current securities regulations and if the relief granted had any impact on consumer protection.
Canada and ICOs – Welcome to the Regulatory Sandbox
Canada had no choice after determining the IMPAK Coin was a security but to regulate it like any other enterprise. Specifically, because it's a contract in which there is an investment in a common enterprise with the expectation of profit on the efforts of others.  Surely regulation implies one-size fits all rules – once you have been deemed to be a security, the playing field needs to be level.
The real novelty here is granting relief from parts of the regulatory sandbox approval process while maintaining KYC and limiting Impak's test case status for two years after which time it will be reviewed.
A huge round of applause for Canada and the UK's Financial Conduct Authority for stepping up to the plate to address the regulatory challenges that ICOs and cryptocurrencies present to legacy policy frameworks within securities regulation.  As reported in the Financial Times today, the UK's FCA said it was keeping a close eye on ICOs, given their rapid price rises in the last twelve months which had created a great deal of speculative interest.
"Initial coin offerings [ . . .] have various parallels with Initial Public Offerings, private placement of securities, or crowd sales. Depending on how they are structured, they may, therefore, fall into the regulatory perimeter," reads the FCA's discussion paper published in April 2017.
Never one to do anything, not by the book you can bet that the FCA/Bank of England are surely working on their policy framework for this in addition to a regulatory headache that Brexit creates for them.  I look forward to their thoughts later this year.
My advice: Listen and learn from our Commonwealth friends and create the sandbox. They will come.