BanCo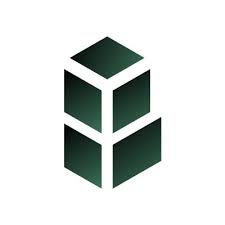 r Network set their terms for their Initial Coin Offering on June 5, just a week before the ICO was to start.  The structure of the ICO shocked many and their slack channel was going crazy after the announcement.
Bancor Network Announcement
Bancor Network announced that the sale of their BNT tokens will open with a one-hour uncapped period where any contributions that are made will be accepted.  This has been a much anticipated ICO.  They had opened a Pre-Sale fundraiser through Bitcoin Suisse AG to allow for contributions pre-ICO in various currencies.
The Company explained to the community that the reason that they were doing the ICO this way so that all can contribute and we wouldn't see something like the Brave ICO where it closed out in 30 seconds with whales taking the vast majority of the token immediately.  The one-hour open period would stop that from happening.
More interesting is that they have not released their hard-cap and will not until the first hour is over.  If 80% of the hard-cap is received, they will then release the hard-cap number.
Bancor Community Response
Watching their slack channel after this structure was announced, I noticed many of the concerns interested parties had. The fact that it is uncapped for the first hour means they could raise hundreds of millions of dollars.  People could not understand how they could have no hard-cap as they should know how much money they need to operate and execute their plan.  Many felt like it was a cash grab and that the companies reasonings were faulty.
Many who had participated in the Pre-Sale were saying that this is not what they signed up for and they were asking for their money back.  Bancor Network said they would cover the fees for the refunds.
Another concern was the allocation of funds raised shown below.

Many thought that only 50% going to participants was absurd.
All I can say is review the information provided here and in the resources below and you decide what you think.
Resources
Website
Terms of Offerings
Whitepaper