Biggest ICOs of 2017: ICOs have only been around since 2013, and yet it is arguably only from last year that they really started gaining popularity and garnering large investments. Last year alone saw total ICO earnings of ~$5.6 Billion USD (Business Insider). These trends continue to snowball as this record looks set to been beaten soon, as  Conschedule already reported ICO earnings of ~ $4.84 Billion USD on March 28, 2018. With such high hopes from investors, I'm sure that many HODLR's are curious as to where their money has been going. So, without further ado:
Biggest ICOs of 2017 #1
Hdac – Blockchain platform for Internet of Things (IOT) contract creation and fulfillment
Hdac ran it's ICO from November 27 – December 22, 2017, which was the peak period of last-year's crypto-mania. They were able to raise around $258 Million USD, which was the highest amount earned in ICO history at that time (it has since been beaten by Telegram's ICO). Hdac is a hybrid blockchain ecosystem offering to develop M2M IoT networks which will enable devices to autonomously authenticate, connect and transact with one another at more efficient speeds. This will be achieved through the creation of interconnected private and public blockchains. Interchain transactions will be carried out by means of a quantom random number generator (ePoW) protocol.
In this system, Hdac will operate a private blockchain that will be responsible for administering its IoT sub-chains through its wallet. These sub-chains can be used by individuals, businesses and institutions to connect their IoT devices for increased efficiency. The Hdac network hopes to connect with the Ethereum and Bitcoin blockchains in the future to broaden consumer transaction options.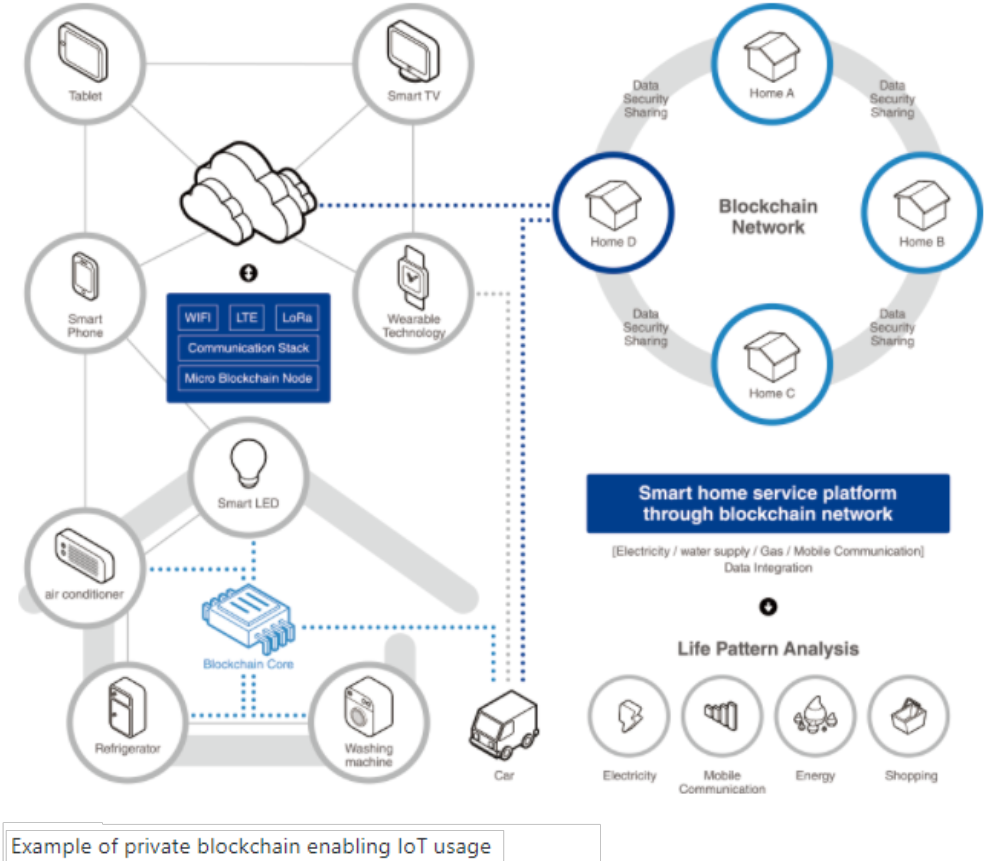 Post-ICO Accomplishments:
March 2018 – Hdac submits all application documents to the Swiss Currency Market Guidelines of the Swiss Financial Market Supervisory Authority(FINMA).
March 28, 2018 – Unfortunately, DAC is not yet listed on the exchanges. At the time of the ICO, 1 DAC = ~ $0.81 USD
Biggest ICOs of 2017 #2
Filecoin – A blockchain-based cloud storage solution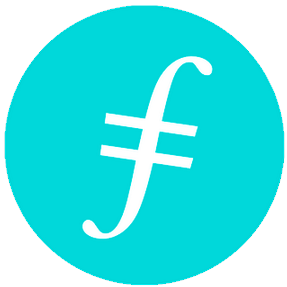 Filecoin launched their ICO from August 11 – September 10, 2018 and their ICO earnings raked in ~$257 Million USD. Their Filecoin Decentralized Storage Network (Filecoin DSN) platform uses a Proof-of-Spacetime algorithm to facilitate token rewards being awarded to miners in exchange for their storing and retrieving other users' data.
This entails users first placing a storage request onto the network, as well as an amount of DNS as a reward. Miners who would like to receive the storage reward, will need to place collateral in exchange fr the DNS. Their collateral will only be returned to them once the request terms have been fulfilled. However, miners can also lose DSN for failing to produce a PoS.  When users wish to retrieve data, another request will need to be made, and the process repeated. Filecoin has implemented its own blockchain for this venture.



Post-ICO Accomplishments

October 2017 – Filecoin launches the SAFT Project and CoinList.
January 2018 – Filecoin partners with IFPS.
March 28, 2018 – Each FIL token was valued at $0.75 USD at the time of the ICO. Current value is at $7.22 USD.
Biggest ICOs of 2017 #3
Tezos – A self-correcting blockchain

Tezos is a platform offering a blockchain protocol for a self-governing crypto-ledger whose ICO earnings amounted to ~$232 Million USD in July 2017. Its aim was to develop its own blockchain called OCmal. This blockchain adopts a Proof-of-Stake (PoS) algorithm that is capable of independently authenticating platform users, as well as facilitating and transacting smart contracts of behalf of its users. OCmal's users are given the ability to vote for protocol changes, thereby providing democratic consensus for any Proof-of-Stake and all changes that occur within the underlying programming of the blockchain. This means that all chains occur within the existing blockchain, without any need for a hard-fork.
Post-ICO Accomplishments:
September 2017 – Tezos enter lawsuit with claimants who participated in ICO based on false information, namely that the OCmal blockchain was in it's final stages of development, when in fact it had not yet been developed. Also infighting among senior members of the team.
February 2018 – Infighting between Tezos' Founders and Swiss branch head reaches conclusion, with the branch head stepping down. The company is currently restructuring and refocusing on launching its project.
No updates on Medium since May 2017, Twitter since September 2017, or Facebook since October 2017.
Biggest ICOs of 2017 #4
EOS.IO – A decentralized platform for dApp development and testing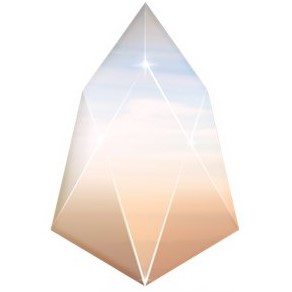 EOS.IO is a dApp development platform that succeeded in raising $185 Million USD during its first ICO stage in June 2018. It aims to provide a scalable, multi-tasking ecosystem where software developers are able to access the necessary tools and storage space that they require without the usual high fees and transaction speed limitations that generally go along with it.
They use a Delegated Proof of Stake (DPOS) algorithm for block generation. The system works by the dApp developer using their EOS tokens to apply for block producers to generate blocks for their data according to a system entailing votes and authentication of involvement. 21 Producers are required for completion of a block, which helps to increase the mining speed.
Post-ICO Accomplishments:
June 26, 2017 – EOS.IO begins its 341-day token distribution event.
September 15, 2017 – EOS.IO DAWN 1.0 released
December 5, 2017 – IO DAWN 2.0 released for public testing.
March 21, 2018 – EOS.IO announces $100 million USD partnership with FinLab AG and Block.one.
March 28, 2018 – At the time of the ICO, each EOS was worth $0.99 USD. EOS is now trading for ~$6.48 USD.
Biggest ICOs of 2017 #5
Bancor – Peer-to-peer direct exchanges of any two tokens
The Bancor Network offers a protocol to calculate accurate token exchange prices and to allow users to form smart contracts for immediate and direct transactions of these tokens. Its ICO earnings $153 Million USD during its ICO on June 12, 2017.
The major problem that this exchange will be addressing is the liquidation of small-scale cryptocurrencies that have less market demand than more popular currencies. This is accomplished through Bancor's Smart Token system, which allows the platform use to liquidate their token value in the form of their own Smart Tokens. These Smart Tokens can then be used to purchase other tokens that are available on the platform.
All Smart Tokens generated on the platform will be ERC-20 compatible, and therefore exchangeable for ETH as well. Each user's token price will be determined by market price, although the user is free to set the initial value of their tokens according to the value of the amount originally liquidated. This system will eliminate the need for intermediaries, as well as unfair pricing and built-in fees. Essentially, this platform is meant to assist with token creation and implementation for ICOs.
Achievements Post-ICO:
March 22, 2018 – Over 60 tokens created on the platform to date.
March 2018 – Bancor Wallet and Fiat Integration utility being tested for launch.
February 2018 – Bancor partners with EOS.IO.
December 2017 – Bancor partners with Naga and Sirin Labs.
November 2017 – Launch of widget so that Bancor buy/sell function can be implemented on any website.